The MUNA steering committee agreed that problems on San Bruno Avenue and under the 101 freeway on 17th Street need to be addressed. There is a good deal of neighborhood interest in improving the area in terms of safety and cleanliness. On hearing news of this project, folks from the 400 block of Vermont Street have joined the committee. The committee has voted to name the project "Potrero Gateway Park". Below are notes from our meetings.
Check out the website for Potrero Gateway Park: The Loop: http://potrerogatewaypark.org
Puzzling Hole in the serpentine which serves as an encampment: Hole in the Serpentine
June 26 Meeting Notes: Workshop 1 Report
Photos of the area between Mariposa and 18th east of Utah: Caltrans Right-of-Way North of Mariposa Part 2
June 26 Workshop 1 Photos: Potrero Gateway Park Workshop 1 Photos
Project Zones: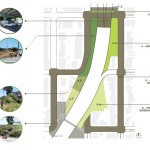 Flyer for First Community Meeting with Bionic Landscape Architects: Flyer June26
Notes from Community Meeting 2-27-13: Potrero Gateway Park Community Planning Meeting Summary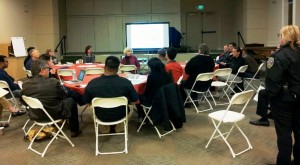 Presentation for Pre-Design Community Meeting 2-27-2013: Potrero Gateway Park
Flier for Pre-Design Community Meeting: MeetingFlier-2-27-2013
11×17 Fundraising Brochure: Gateway_Brochure
Committee Chooses a Landscape Architect
Meeting – Caltrans & DPW Street Parks Program (August 14,2012)
DPW-Caltrans-8-14-12 Meeting Notes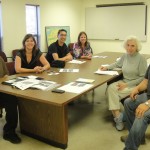 June 4 Committee Meeting Minutes and Action Items
Thomas Church Competition Winner – April 2012
The Thomas Church competition winner was selected by the UC Berkely landscape department members. The FULCRUM project won. Electronic versions of the submissions are at the link below.
http://dl.dropbox.com/u/59039890/Archive.zip
Letter to Professor Hood
SFMUNA Summary for UCB Professor Hood
Response from SFMTA rejecting Traffic Calming Petition
Presentation to the Potrero Boosters – Feb. 2012
MUNA Open Space Projects – presentation
http://www.youtube.com/watch?v=ZhH1wpwfMWE – movie
Meeting with Pastor Dumanovsky, Russian Gospel Church 1/20/2011:
Jan 20 Meeting at Russian Gospel Church
Meeting of 17th-San Bruno Project Committee 1/19/2011
Meeting with Caltrans, DPW and SFParksAlliance 12/6/2011
17th-San Bruno Project Meeting Dec 6 2011 Minutes
Meeting with Supervisor Cohen, 10/19/2011
Presentation to Supervisor Cohen on October 19, 2011